<< Back to JobsIreland.ie News
Have you considered working for Iarnród Éireann as a train driver?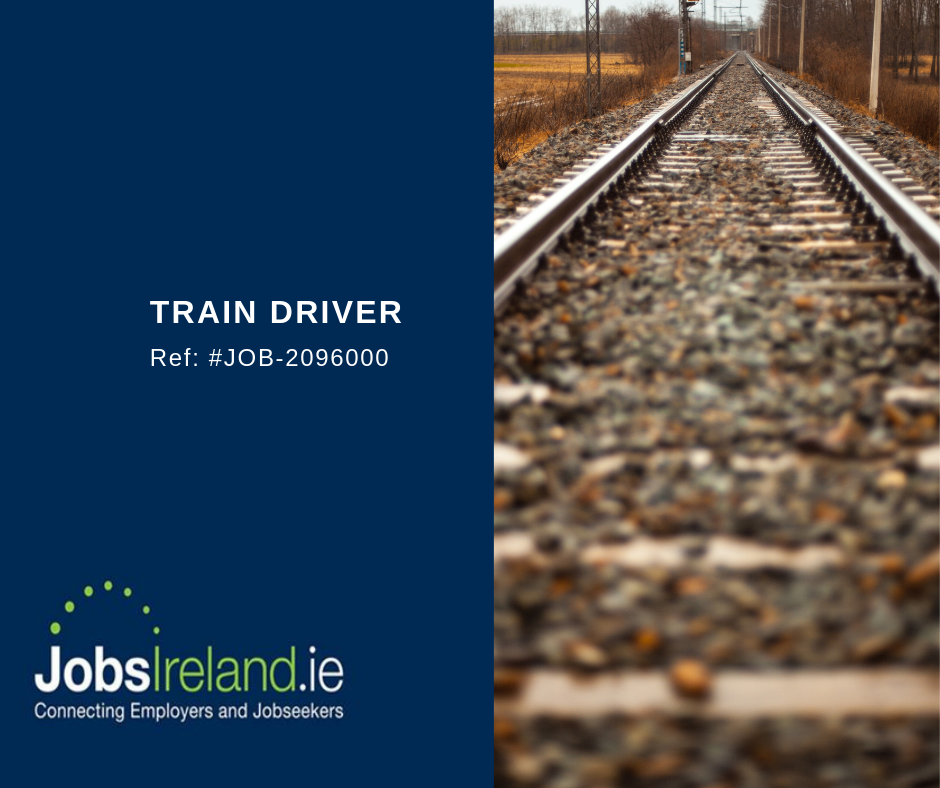 Have you considered working for Iarnród Éireann as a train driver?
Good news, because over the next five years, Iarnród Éireann are looking to recruit Train Drivers to operate some of the most modern fleets in Europe.
As a Train Driver your duty will be to deliver safe, customer-focused journeys, with scope to continue on to future roles in supervisory and management positions.
Candidates must be willing to work various shift patterns, including weekend work, between 39-48 hours a week. We match the responsibility of this safety-critical role with a salary scale that can reach a maximum of €57k per annum. Successful candidates will develop operational knowledge prior to qualification as part of the Train Driver Training programme.
We are an organisation that greatly values our team and its members, and work hard to ensure that each one is proud to be a part of our future.
Minimum applicant requirements include:
• Applicants must meet European Train Driver Licensing requirements with a minimum of 9 years full time education and must be over the age of 20
Successful candidates must have the following attributes:
Excellent Communication Skills
Calm in an Emergency
Follow Rules and Procedures
Conscientious
Customer Focus
Achievement Orientation
There will be a number of phases in the selection process. This will include initial online application, assessment centres, competency-based interview, rigorous medical and safety reference checking.
To begin your online application follow the steps below:
1) Click on the link below to begin an online assesment
2) When prompted use access code: IR2018K5
Online applications process will close 14th January 2019. Late applications will not be considered.