<< Back to JobsIreland.ie News
Healthcare Recruitment Day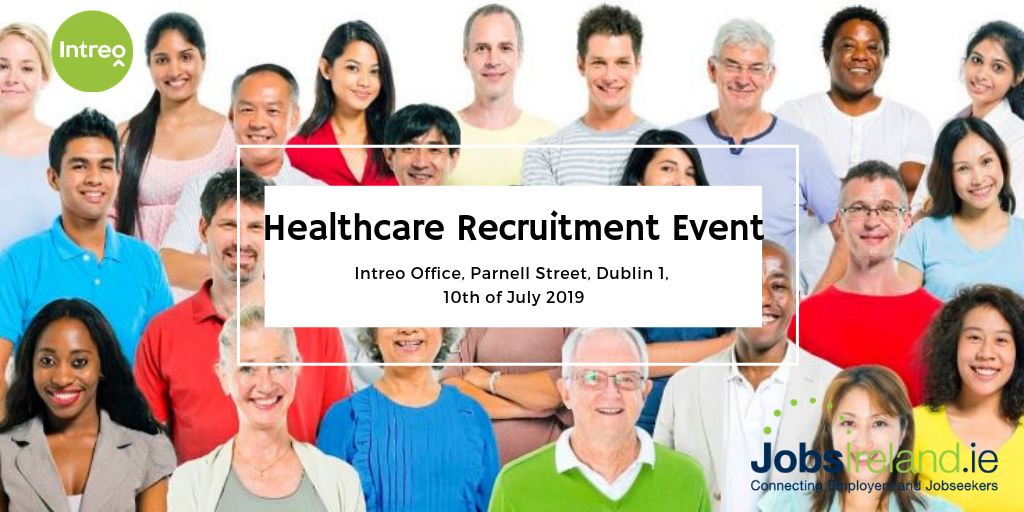 Healthcare Recruitment Day July 10 at 10 AM - 4PM at Intreo Parnell Street, Dublin 1.
Applewood Homecare, Rehab Group, Orwell Healthcare will be in attendance with variety of roles including: Healthcare Assistants, Accommodation assistants, Kitchen porters, Chefs, Kitchen assistants, Programmes Supervisors, Programmes facilitators. Each employer will have an information stand and interview facilities available.

Skillnet Ireland will attend with information on training available for Healthcare Assistants. Skillnet can provide free training (8 modules) for jJbseekers who are considering a career in Healthcare but don't have experience or a suitable qualification. They can also accommodate people outside of live register for free courses – they will discuss eligibility criteria on the day with the participants. Skillnet have also developed a close cooperation with a number of employers from this sector so if they meet people who will not be successful with employers on the day, they can still link them with other employers.#EURES will provide information on English language training available under DIALOG project.
Jobseekers who wish to attend the event will need to register in advance by sending CV to employer@welfare.ie