<< Back to JobsIreland.ie News
JobsIreland.ie at the heart of Jobs Week 2019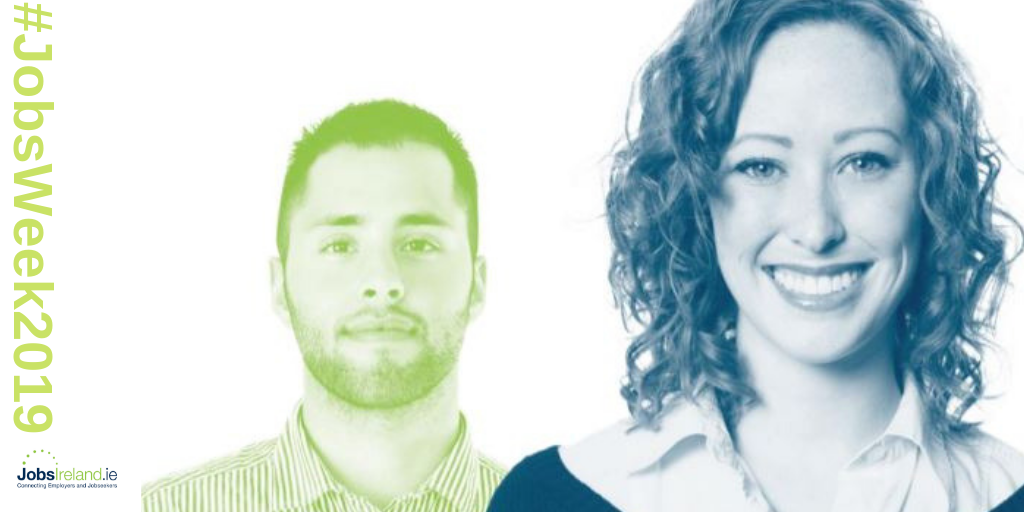 The JobsIreland.ie team will be participating in a number of events nationwide during Jobs Week 2019 which will run from Monday 25th to Friday 29th March 2019.
At JobsIreland.ie we provide access to straightforward advice from a team of experts to make it easier for Employers to source a new member of their team and reduce the cost of recruitment. Similarly, we assist Jobseekers creating their online profile to maximise their potential employability and match them against current vacancies.
At the events the JobsIreland.ie team will assist those looking for a job and give them an opportunity to engage directly with the current vacancies live on the site. The JobsIreland.ie team will also showcase the services and supports available to jobseekers and employers on the no fee online recruitment site.
Where we'll be;
26/03/19 Intreo Cork Walter Raleigh Hotel, Youghal, Cork
26/03/19 Intreo North East Nurenmore Hotel, Carrickmacross, Monaghan
26/03/19 Intreo Dublin South Bray Institute of Further Education, Bray, Wicklow
26/03/19 Intreo Mid Leinster Fairgreen Shopping Centre, Carlow
27//03/19 Intreo Mid West South Court Hotel, Limerick
28/03/19 Intreo Dublin The Printworks, Dublin Castle
29/03/19 Intreo Dublin South Loughlinstown, Dún Laoghaire, Co. Dublin
If you are interested in returning to work, moving jobs, or if you are hiring at this time, come along and talk to a member of our team.