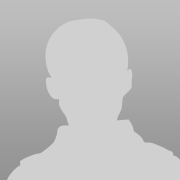 Letterkenny Theatre Mangement Company Ltd.
Ref: #CES-2076270
This is a developmental opportunity, no experience necessary. Accredited training will be provided to support your career.

Please contact your local DSP Employment Services/Intreo Office to check your eligibility and to apply for this vacancy. Vacancy Reference Number will be required. Eligibility to participate on CE is generally linked to those who are 21 years or over and applicants must also be in receipt of a qualifying Irish social welfare payment for 1 year or more.


Duties


Greet Members of the public.  To sell tickets by telephone and in person via computerised box office system. To handle cash including cheques and credit card transactions To transfer telephone calls and to other members of staff.  To greet guests and visitors and to inform other members of staff of their arrival.  Deal with enquiries.  Direct Members of the public to the theatre's facilities.  To inform the public of the theatre's activities.  To learn the details of An Grianán Theatre's artistic programme.